2.5m tandem axle Westfalia trailer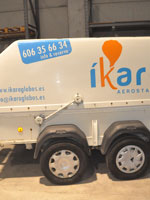 2.5m tandem axle Westfalia trailer, max load 2000 kg, almost new tyres. Gas struts not working (polyester hood does not stay open). Ready to use.
Single axle trailer with balloon roller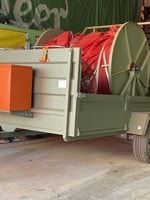 Single axle trailer balloon roller with 12V powered electric winch (capable up to 3000 kg). Roller fits envelopes up to 425.000 ft3, tested with Cameron A-300. Max trailer weight 750 kg, overall dimensions 4m x 2.5m x 2.1m. Comes with tool box, spare wheel, remote. In as new condition.
Debon single axle trailer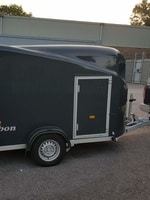 Debon Cargo 1300 single axle trailer, built 2019, inside dimensions 3.0m x 1.55m x 1.68m. Max load 860 kg. With side door and back door that either opens as a ramp or barn door. In very good condition.