G-BMJP Colt AS-56 Airship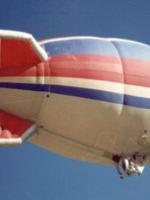 G-BMJP, Colt AS-56 Airship. Built 1985, 50 hrs. Silver Hyperlast top. Velcro for banners. No artwork. Konig engine. 2x 60 liter tanks.
GefaFlug gondola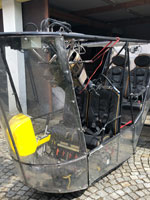 GefaFlug 4-seater gondola, for AS-105-GD, built 2003, 350 hrs. Cameron double Shadow burner. New Helix 4 propeller installed in 2017. Rotax 582 UL engine, new engine will be installed before sale. Dittel KRT2 8.33 kHz VHF air band transceiver, Flytec 3040 and night lighting installed. ARC expired since 09/2018, will be renewed at sale.