Flying the Skies Mobile
Iconic and inspiring gas filled balloons were aviationís first successes. Since 1783, balloons have traveled the skies. Our models come complete with a rattan basket hanging from hand-knotted netting.

Made of hand cut and hand applied paper gores, covering a lightweight spherical core. Rope loops in balloon top for hanging. Hand knotted rope net covers balloon and extends to basket lines. The basket is hand woven of rattan.
Available colors: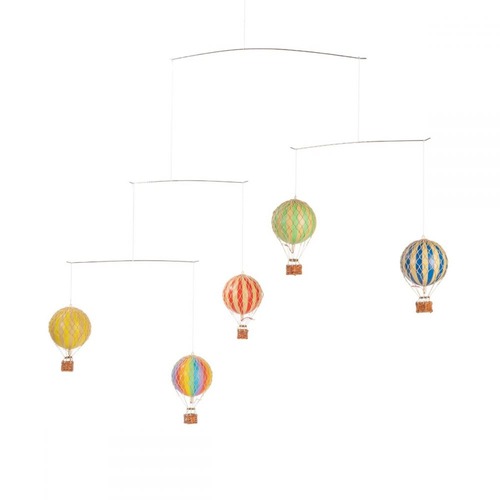 Primary
Pastel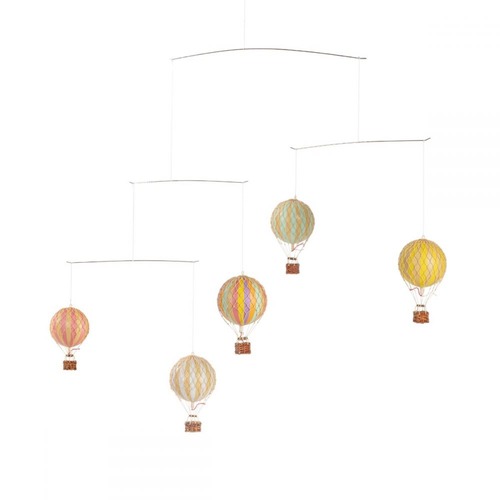 Pastel Rainbow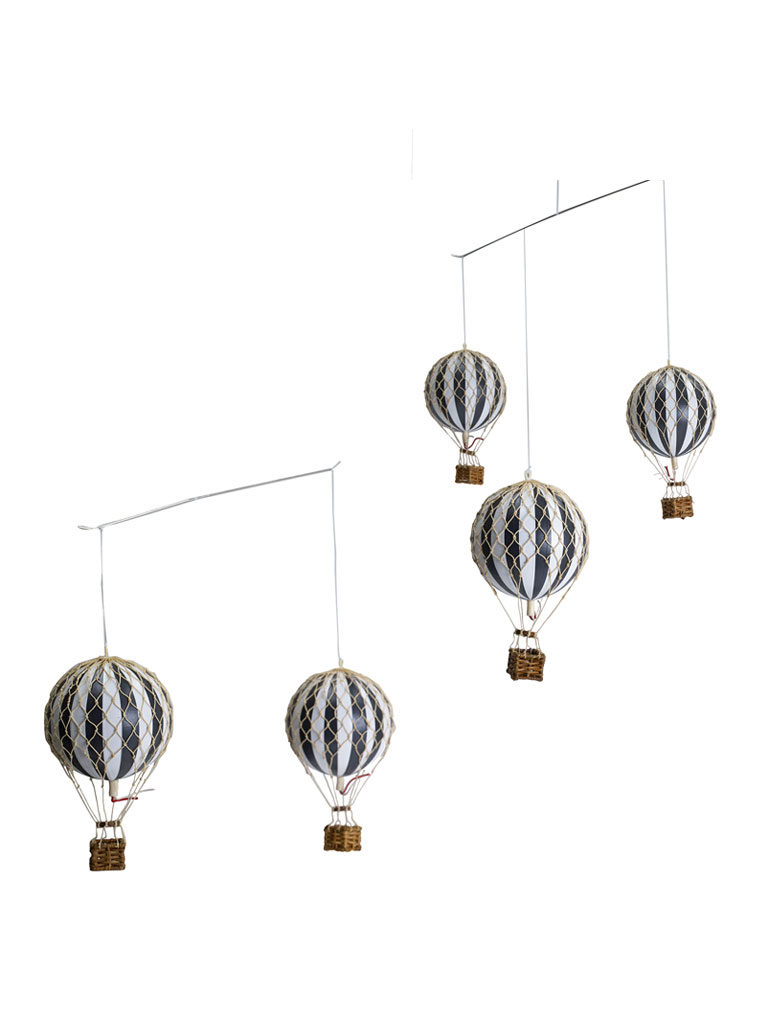 Black & White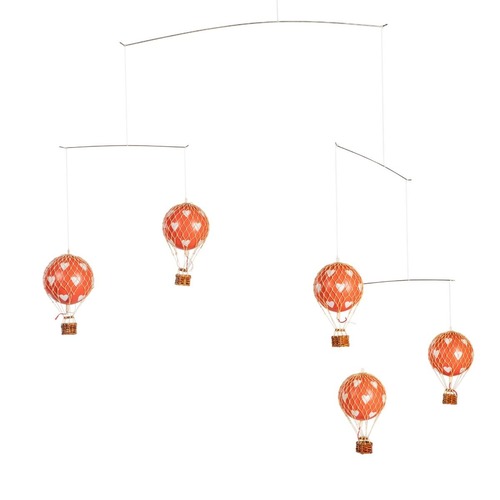 Red Hearts
Blue Stars
US
€ 137.50 incl 21% VAT[*]
€ 113.64 excl 21% VAT[*]
8.5 cm diameter, 85 cm wide, 66.5 cm high

[*] VAT will be charged always - unless you are outside the European Union or a VAT registered company in any country of the European Union, except The Netherlands.
All shown prices are excluding shipping costs. Shipping costs will be quoted with the possibility to cancel your order. All orders should be paid in advance, before shipping. Payment can be done by IBAN bank transfer - other payment methods can be discussed. No refunds or cancellations possible for specially ordered items. Some, but not all items are available from stock. If not in stock, the delivery time depends on stock / availability at the manufacturer.