CS-BAZ Cameron N-105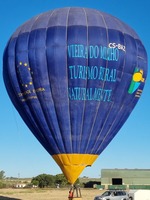 CS-BAZ, Cameron N-105, built 1998, 84 flights, 126:15 hrs. Hyperlast top, smart vent, turning vents. Needs some minor repairs to fabric. Only to be sold outside Spain.
Ultramagic C4 bottom end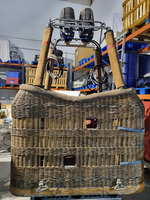 Ultramagic C4 basket, built 1987, brown leather top rim, outside dimensions 1.60m x 1.20m, wall bag. Ultramagic MK-10 double burner, built 12/2000, vapour pilot lights, REGO fittings, age of hoses unknown. Comes with another MK10 double burner for spares.