Flytec Element Alto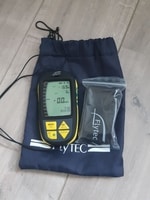 Flytec Element Alto, built 2017, used for circa 10 flights when the screen got damaged. New screen factory fitted and checkup of instrument, not used since and only kept as backup device. Comes with pocket and brand new velcro strap.
SOLD!
Contact:
Erik Jan Doornewaard
Oldebroek, The Netherlands
send message
Listed in category Instruments since 23-11-2020
.